Candidate Training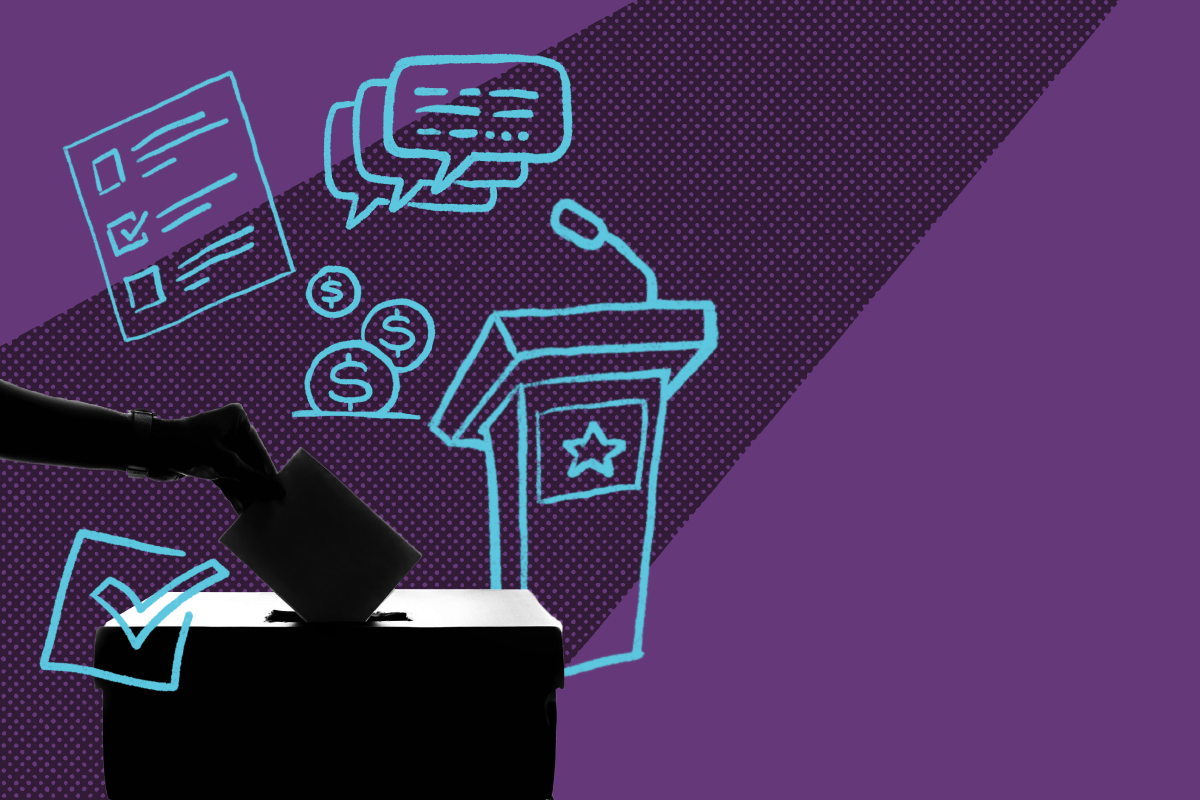 This April, re:power will launch a public candidate training series! As candidates prepare for the critical 2021 and 2022 midterm elections, now is the time to recruit, develop, and uplift community leaders and organizers who are taking the next step in their leadership journey—running for office. re:power is excited to offer this training series to support candidates, campaigns and organizations in meeting the needs of this moment.
---
What will we learn?
Participants will learn about the critical components of a political campaign—Campaign Planning, Targeting and Base Building, Budgeting and Fundraising, Direct Voter Contact, Media and Values-based Messaging, and much more. Participants will complete the training series with the skills and tools to build a campaign plan and launch their campaign infrastructure.
---
Who is this series for?
Community leaders, organizers, advocates, and campaign practitioners who desire to seek elected office to transform their communities.
Former candidates seeking to leverage the lessons they gained through their previous campaigns by running again.
Folks who have not yet made up their minds but are considering a run for public office.
---
Course Details
DATES
April 12 – 29, 2021
DAYS OF THE WEEK
Mondays and Thursdays, 7:30 – 9:30pm ET
APPLICATION DEADLINE
Tuesday, April 6
FEES
$200 – $600
Sliding Scale Contribution
We believe people with more wealth, privilege, and access to money—and who benefit from systems of oppression—should pay more.
If you work at an organization with more than 60 employees, please ask your employer to cover the full cost of this training. If there's anything that would help you make the request, please let us know.
We know that this might be a new way of looking at things. Please reach out to electoral@repower.org if you have any questions.
---
Applicants
Ideal applicants come from all walks of life—we welcome everyone from activists looking to deepen their skills, to complete beginners who are passionate about organizing. Here are some attributes shared by all our applicants:
Relational: Whether you have experience working directly with leaders or not, we are interested in organizers who are curious and committed to working in collaboration with others. If you are interested in building power through organizations and campaigns, or in investigating innovative ways of organizing, you may be a good fit.
Organizing Insight: You don't need to be a professional politico, but we're looking for applicants with experience doing organizing work on the ground. That work can be tied to grassroots, electoral, and/or issue organizing. We seek to support organizers who are currently part of an organizing effort or are seeking to build one.
Dedication to Inclusive Politics and Intersectional Solutions: At re:power, we center race, class, gender and sexuality across all our trainings—it's part of our practice of inclusive politics. We encourage organizers to be open to new ideas regarding inclusive politics, especially from their fellow organizers who will reflect our diverse communities.
---
Technical Requirements
You will need a technological device capable of connecting to the Internet and downloading data. Windows machines, Macs and Unix boxes all welcome. We will be using Zoom and request that whenever possible, you turn on the video function.
---
FAQ
If you have any questions, please reach out to electoral@repower.org.
2022 Sponsors
Thank you to our sponsors, who are values-aligned organizations who help keep our training costs accessible!