Digital Organizer School
October 21, 2019

-

October 25, 2019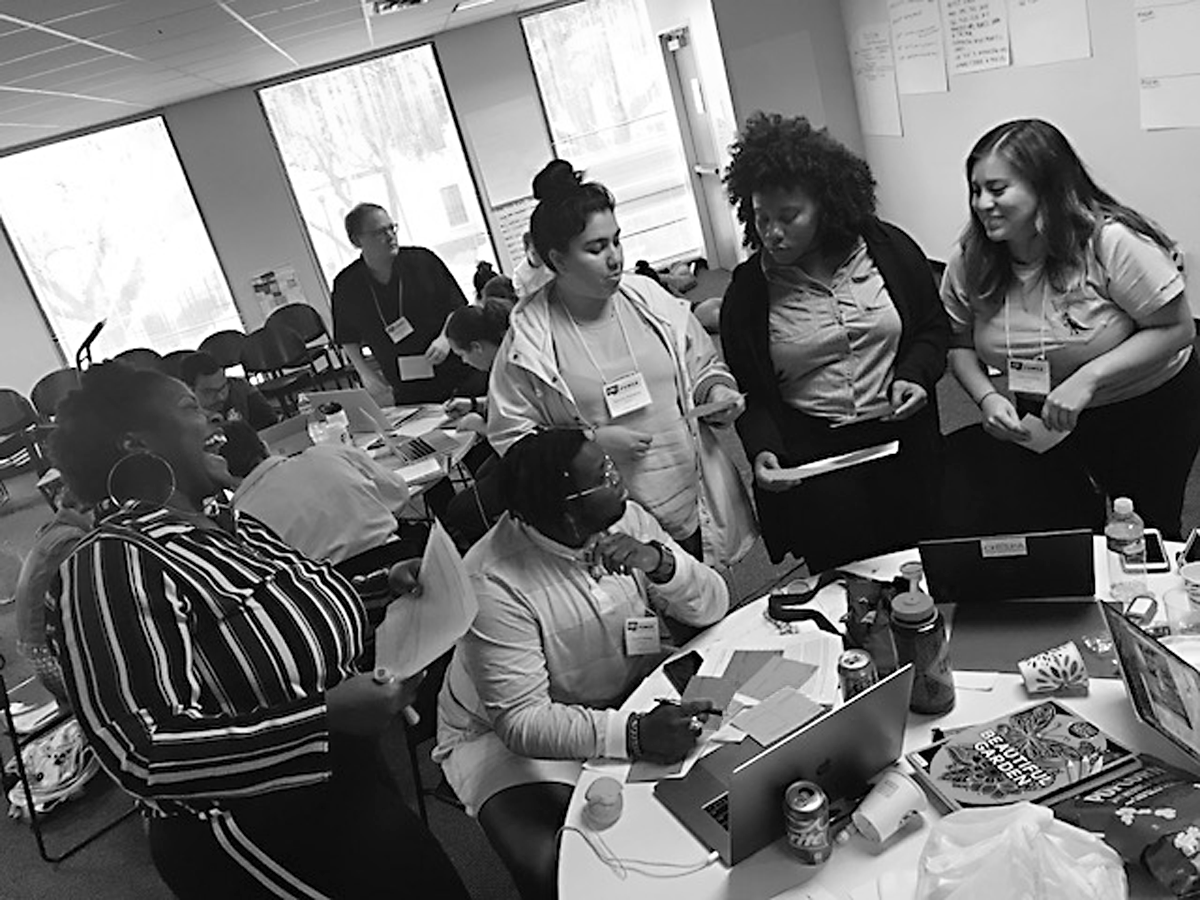 Digital Organizer School is re:power's core offering for progressive organizers, digital practitioners, and communicators who are looking to build technical skills and invest in strategic ability and leadership within the movement. Applicants will be asked to commit to full participation which includes a pre-training online gathering and and an intensive 5-day in-person training.
Applications for Digital Organizer School are now closed. Sign-up for updates about upcoming trainings!
Questions?: digital@repower.org
---
APPLICATION
Attendance to Digital Organizer School is based on application due to the intimate size of the training. Below are key dates for the application process:
July 29: Applications Open
September 3: Applications close
September 10: Notification for acceptance or waitlist candidates
TRAINING FEE DETAILS
Digital Organizer School is need-blind, and admissions decisions will be made without regard to ability to pay. When you apply, you can indicate if you need a scholarship to be able to attend.
The full cost of the training  is $2,000 which includes all training materials, meals, snacks, and non-alcoholic beverages for the five nights of the training. Lodging is not included.
TRAINING DESCRIPTION
Digital Organizer School is an intensive 5-day in-person training designed to meet people at different points in their career, ranging  from brand new to those who have been practicing for 1-3 years. We emphasize strategic decision-making and leadership development to make the training a powerful experience for participants at all levels. Here's more of what you can expect:
You'll learn how to execute key digital tactics such as writing effective emails, shifting dominant narratives, coding, and analytics.
You'll focus on strategic decision-making and developing digital organizing plans that will be most impactful in your unique community.
You'll invest in your own leadership at your organization or campaign.
You'll become a part of a team with fellow participants and together, go through a campaign simulation so that you can practice what you're learning in real time.
At the end of the training you'll present your work to the full group and receive feedback
Training topics include:
Writing emails
Building strong digital relationships with your supporters
Challenging dominant narratives & incorporating stories into your online campaigns
Introduction to HTML/CSS & Intermediate Javascript/GitHub
Analytics & Testing
Online advertising
Mobile Campaigning
Digital Security
Online Fundraising
Storytelling online
Design for the Movement
CANDIDATES
Ideal candidates come from all walks of life. Here are some attributes shared by all our applicants:

Openness to New Things: We are interested in organizers who are excited about challenging themselves to learn new ways of doing the work and partnering with others to come up with creative solutions.
Organizing Insight: You don't need to be a professional politico, but we're looking for applicants with experience doing organizing work on the ground. That work can be tied to grassroots, electoral, and/or issue organizing.
Dedication to Inclusive Politics and Intersectional Solutions: At re:power, we center race, class, gender and sexuality across all our trainings – it's part of our practice of inclusive politics. We want organizers to be open to new ideas regarding it and to the ideas and contributions from their fellow organizers who will reflect our diverse communities.
TECHNICAL REQUIREMENTS
Attendees need to bring a laptop computer capable of connecting to the Internet and downloading applications. Windows machines, Macs and Unix boxes are all welcome. If you don't not have a laptop which fits all these criteria, some will be available for use.
WHAT DO PEOPLE DO AFTER DIGITAL ORGANIZER SCHOOL?
DOS Alumni have gone on to be national, regional and deputy digital directors on presidential and national issue campaigns; they tell stories and organize people online at grassroots organizations, non-profits, and tech companies; they are campaign managers, state directors, trainers and more.
SPONSORS
Interested in sponsoring our trainings? Email Sarah Allsbrooks at sarah@repower.org.
Related Events