Intermediate Digital Organizing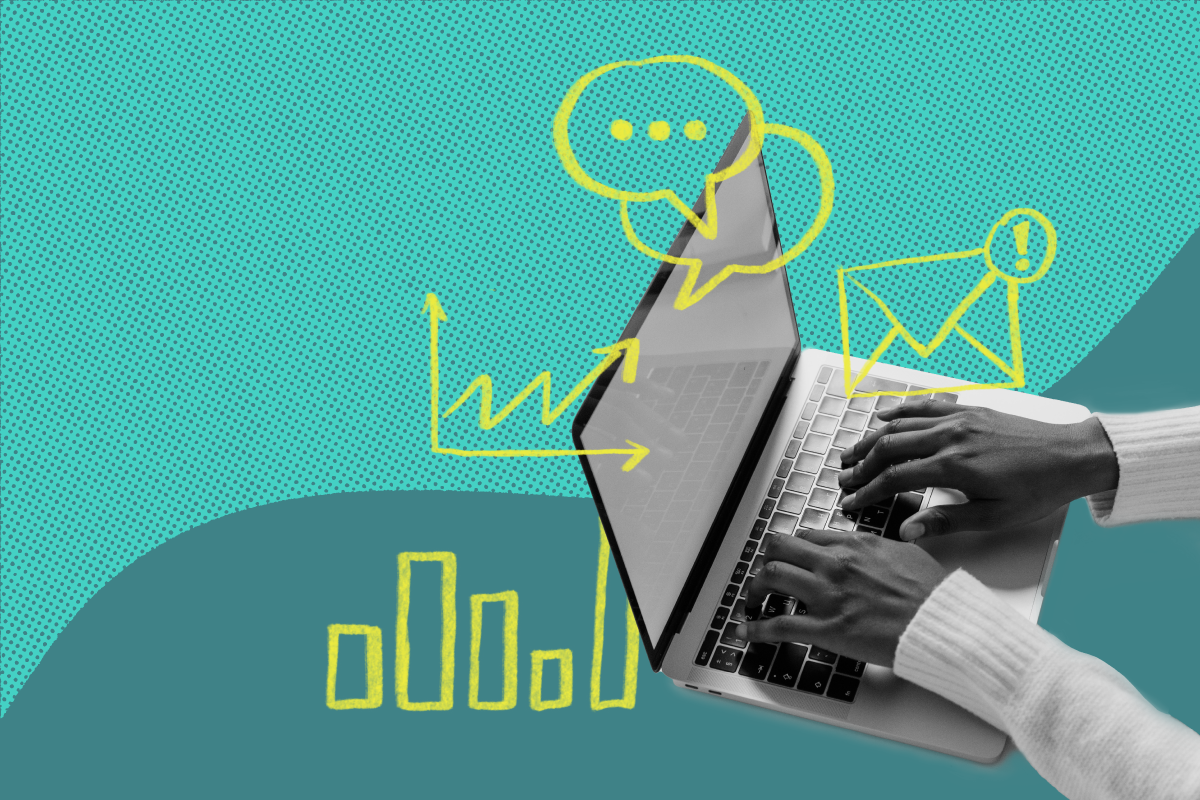 February 22
–
March 10, 2022
This three-week course goes deeper into the strategies and tactics discussed in our Introduction to Digital Organizing. Session topics will include Design Training, Data Collection & Syncing, Intro to Analytics, A/B Testing, and more. Participants will be able to immediately apply learnings to their day-to-day organizing.
---
Participation
This is an interactive course. We ask participants to write in the chat box, share verbally, and participate in breakout group discussion. We understand that folks have a lot going on though, so if you are not able to participate in a breakout discussion you can let the tech moderator know.
We encourage, but do not require, participants to turn on video during breakout discussions.
Participants should set aside about 5 hours a week for coursework—including attending live webinar sessions, optional homework, and office hours.
---
Who is this course for?
Digital organizing experience:

Participants should have participated in re:power's Introduction to Digital Organizing, or have experience using digital tactics such as mass email and peer-to-peer texting to move supporters to take action.

Open to new things:

Participants should be excited about challenging themselves to learn new ways of doing the work and partnering with others to come up with creative solutions.

Data curious:

Ideal participants are ready to take their digital organizing to the next level by adding principles of data & analytics to their strategy.
---
Course Details
DATE & TIME
Dates: February 22–March 10, 2021
Days of the week: Tuesdays and Thursdays
Time: 6:30–8:00pm ET
Application Deadline: Tuesday, February 15. Admissions decisions will be made on a rolling basis.
FEES
$200 – $600
Sliding Scale Contribution
We believe people with more wealth, privilege, and access to money—and who benefit from systems of oppression—should pay more.
If you work at an organization with more than 60 employees, please ask your employer to cover the full cost of this training. If there's anything that would help you make the request, please let us know.
We know that this might be a new way of looking at things. Please reach out to digital@repower.org if you have any questions.
---
Applicants
Ideal applicants come from all walks of life, from seasoned organizers and campaigners looking to sharpen their Ideal applicants come from all walks of life, from seasoned organizers and campaigners looking to sharpen their skills, to beginners who are passionate about organizing and want to start their learning journey. Here are some attributes shared by all our applicants:
Technical aptitude: Whether you have experience in organizing online or not, we are interested in organizers and campaign practitioners who want to rapidly develop their technical skills.
Organizing insight: You don't need to be a professional politico, but we're looking for applicants with experience doing organizing work on the ground. That work can be tied to grassroots, electoral, and/or issue organizing. We seek to support organizers who are currently part of a campaign effort or are seeking to build one.
Dedication to inclusive politics and intersectional solutions: At re:power, we center race, class, gender and sexuality across all our trainings—it's part of our practice of inclusive politics. We want organizers to be open to new ideas regarding it and to the ideas and contributions from their fellow organizers who will reflect our diverse communities.
---
Technical Requirements
You will need a technological device capable of connecting to the Internet and downloading files. Windows machines, Macs and Unix boxes all welcome.
---
FAQ
If you have any questions, please reach out to digital@repower.org.
Related Events