Building State Power in These Times: Strategies to Defend & Expand Our Rights
With the battle to defend our rights shifting to the states, organizing strategies that win constitutional protections at the state level, strengthen and diversify state courts and build sustainable power for the long term are in the spotlight. Campaigns in Michigan and Ohio are leading the way by engaging voters in efforts to codify access to abortion in the Michigan state constitution and support candidates that stand for justice in the upcoming Ohio judicial elections.
Join re:power and special guests, Shanay Watson-Whittaker from Michigan Voices and Prentiss Haney with the Ohio Organizing Collaborative, for a free webinar to learn more about opportunities, challenges, lessons and best practices to build power in the current political landscape.
Here's what we'll cover:
An overview of emerging strategies in the field to defend and expand our rights, focusing on the role of state constitutions and state courts
Real time case studies of Michigan's ballot initiative campaign to codify access to abortion in the state constitution and Ohio's strategy to engage voters in the upcoming judicial elections for State Supreme Court
Best practices and lessons learned about short and long term strategies to win on the November ballot and build sustainable power for the longer term
Resources to support navigating this arena as you think about the work moving forward in your state
Closed captioning will be available during this webinar.
Panelists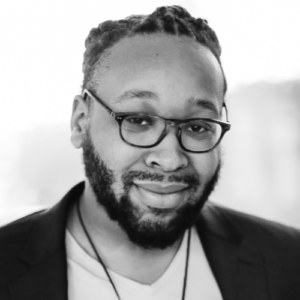 Prentiss Haney is Co-Executive Director of the Ohio Organizing Collaborative. He is a veteran community organizer and strategist whose work has been featured in The Atlantic, The Guardian, MSNBC, PBS Newshour, and Blavity. In 2019, Prentiss stepped into leadership at the OOC after previously serving as the Executive Director of the Ohio Student Association.
Prentiss started organizing with Organizing for America, registering students and building campus teams across the state. He then joined the Ohio Student Association to continue building student power, serving in various capacities from training coordinator to regional team lead, communication director and more. Prentiss has trained hundreds of leaders in grassroots organizing, leading racial justice, criminal justice and higher education campaigns across the state.
In 2017, he co-founded the Midwest Culture Lab as an urgent political intervention needed to center and support young artists of color as trusted communicators, organizers and cultural strategists with the intent of increasing youth civic participation during elections. He is a 2018 graduate of Rockwood Leadership Institute and 2019 Transforming Justice Fellow with the Ohio Transformation Fund.
Prentiss earned his B.A. in urban affairs at Wright State University. He currently lives in Cincinnati, OH.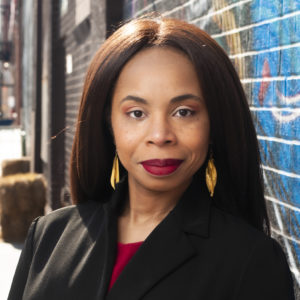 Shanay Watson-Whittaker is the Deputy Campaign Manager of the Michigan Reproductive Freedom For All campaign. Also, Shanay is the Michigan Voices Director of Strategic Partnerships and the convenor of the Michigan Voices Reproductive Justice Workgroup. She's a passionate Detroiter by way of the Bronx, NY. Shanay led political campaigns and worked at the Detroit Health Department, Detroit City Council, and the New York City Council.
Early on, Shanay served multiple roles advocating for BIPOC people in politics. She served as the Chair of the Young Democrats of America Minority Caucus, Young Democrats of Michigan Minority Caucus, and the New York State Young Democrats Caucus of Color Chair. In Detroit, she helped run the NAACP Voters Registration project and the 14th District Democratic Party's GOTV operations for four election cycles.
Shanay raises six young adults and two grandsons with her husband, Ken Whittaker. Five of their children are in college, the youngest currently serving in the U.S. Navy. Shanay is a Jesuit-educated genealogy enthusiast, a die-hard New York Yankees fan, and a broken-hearted New York Knicks and Jets fan! She often quotes her political shero, Shirley Chisholm, "If they don't give you a seat at the table, bring a folding chair."