Our Philosophy
Fund us like you want us to win.
At re:power, we are training and supporting Black, Indigenous & People of Color (BIPOC) candidates, campaigners, organizers, technologists, and data directors who are building the future of our country. An investment in re:power is an investment in our collective future.
For too long, philanthropy has contributed to systemic inequities—it has perpetuated racism, patriarchy, and other forms of oppression. At re:power, we work with our donors to better understand these dynamics so that our fundraising is grounded in race, equity, and social justice. We use a fundraising model in which we center our people and communities and we treat our donors as partners in this work.
224
Trainings
7394
People trained
68%
Black, Indigenous, or Person of Color attendees
60%
Women attendees
44%
LGBTQIA+ attendees
14%
Youth attendees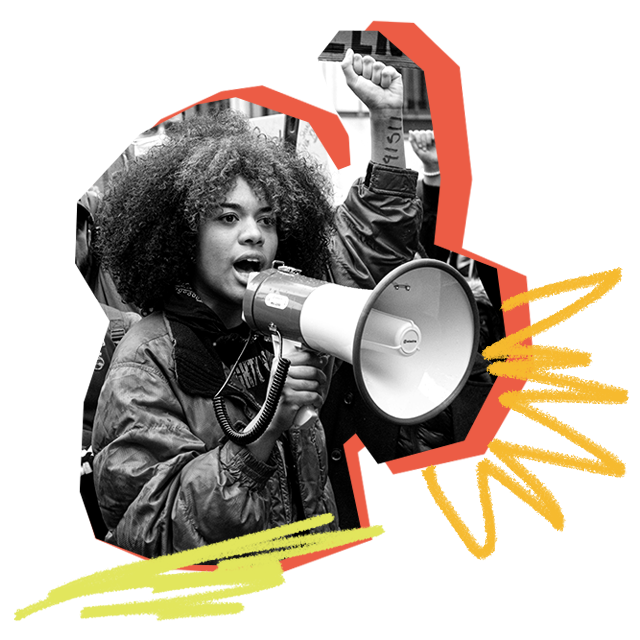 Our Impact
BIPOC-led movement building is our path to liberation.
For decades, the hard work of organizers has been invisible to our society as a whole. This is especially true for Black, Indigenous and People of Color – led organizing, work that is most often at the core of how we have achieved progress at all.
People like Bayard Rustin, who co-organized the March on Washington; Grace Lee Boggs, who organized with the Black Panthers in Detroit; Marsha P Johnson and Sylvia Rivera, the mothers of Pride who led the Stonewall riots in the fight for LGBTQ rights. These are the people who devoted their lives to making the world a better place and showed us that the only path toward liberation is one led by people of color.
Much like these important figures, the people we center and empower through our trainings and partnerships are the folks behind the scenes doing the hard ongoing work of building power within their communities over the course of decades. They are local elected officials, sometimes the first of their kind in their city; Data Directors of statewide organizing formations in key states like Florida and North Carolina; the campaign manager of a major congressional campaign in Georgia or New York; or the digital organizer who is leading the narrative-change campaign about immigrant rights.