For too long, the voices of people of color, specifically women of color, have been muted by America's leadership.
No more.
We are mobilizing and engaging the largest group of Black, Indigenous and other People of Color (BIPOC) leaders ever as we march into November, and beyond.
Together, we demand to not only be heard, but to be seen and trusted. BIPOC voices, lived experiences, perspectives, ideas and leadership matter and must be elevated.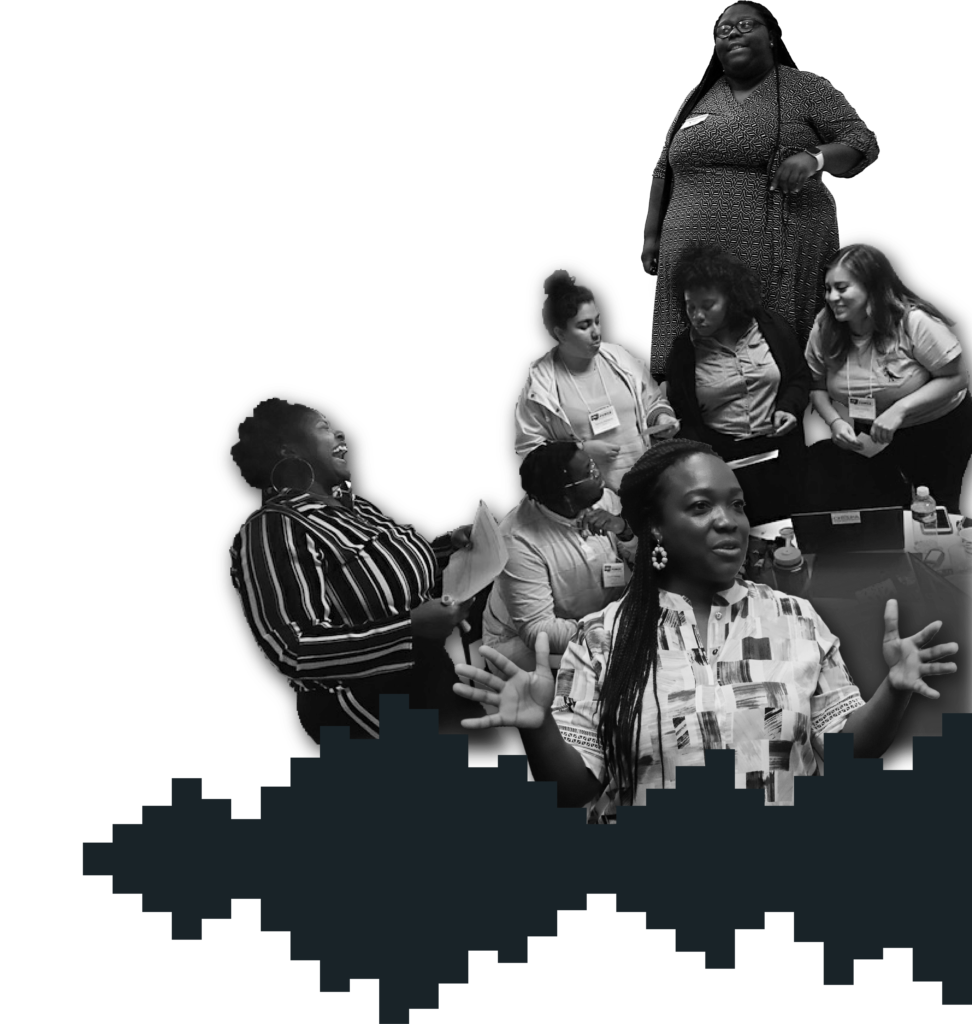 The convergence of a deadly global pandemic, frustrations over centuries of anti-Black racism and state-sanctioned violence against Black bodies, anti-immigrant policies, disinvestment in Black and Brown communities, and failed leadership at every level has created a sense of urgency that is driving us to speak out, louder than ever.
re:power is committed to building the infrastructure our movement needs by creating the space for people to show up, learn the skills they need, and create the change they want
to see.
I take with me the stories of perseverance courage and resiliency of the community I organize with. I also make sure to keep front and center the people that we are fighting for and including my very own immigration story.

Dulce R.

What makes me hopeful and sustains me as a leader in my community? The belief that bureaucracies are not the best providers of mental health support and that community-based programs are better for people, especially kids.

Rhonda J.

I'm working on an initiative called Climate and Energy Voters Take Action which strives to educate and empower Kansans to be more civically engaged—voting, talking to people about voting, attending candidate forums and asking questions. All with the purpose of lifting up climate and energy issues in our state.

Jamie H.

I work with black and brown children as an art therapist supporting their mental health, individuality, and their full personhood. I've felt most powerful when I've been able to speak up for myself and others although some people might get uncomfortable.

Rhonda J.
Give today
While November is right in front of us, re:power's work is for the long haul—our curriculum is not crafted for short-term gains that offer no real change. We are here to build movements that withstand the cycles of elections and the ebbs and flows of media coverage.
Make a donation today—to invest in the best and brightest activists and organizers who are on the frontlines of creating a future for all of us, not just some us.