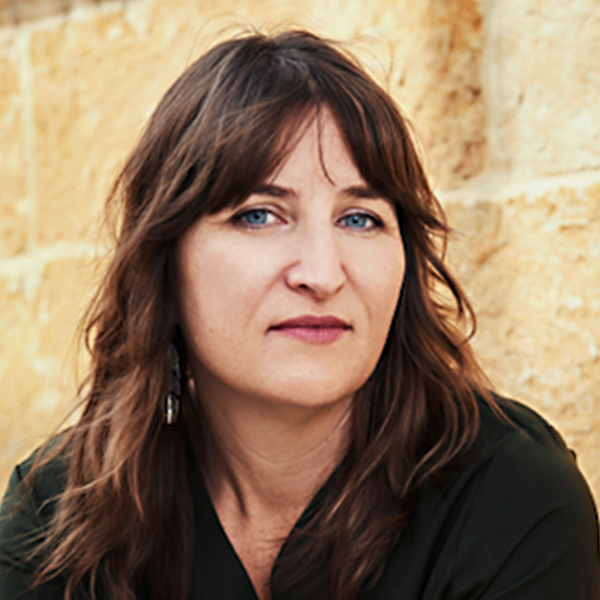 re:power Fund, along with our partners at Local Progress and State Innovation Exchange (SiX), are thrilled to announce our newest staff member—Heidi Gerbracht (she/they) as the Director of the Progressive Governance Academy (PGA).
The PGA is a shared venture of three values-aligned organizations committed to training, supporting and enhancing the capacity of elected officials to govern, all while building the larger progressive movement. re:power Fund, Local Progress and SiX jointly launched the PGA in 2019 after seeing the significant and unique opportunity for the progressive movement to build infrastructure it has long been lacking: a national hub for training legislators. The program supports newly elected leaders to successfully transition into governance and deepens the expertise of incumbents to build and strengthen the bench of leaders our country needs to ensure a thriving multiracial Democracy.
The PGA strengthens elected officials' capacity to govern by providing them with critical skills, training, and a supportive community of practice. Our curriculum emphasizes an organizing approach to governance, including training on skills like power mapping, relational organizing, and coalition building. We also focus significantly on models for collaborative and inclusive governance, working towards a new vision for progressives to hold and exercise governing power.
In her new role as Director, Heidi will be leading the PGA as the project enters a new era with solidified support and infrastructure. The PGA will continue to offer meaningful training to local and state elected officials across the country and will also seek to strengthen the networks of local and state officials to work together in meaningful ways.
"We are excited to welcome Heidi to our incredible team and know she is exactly the right leader to further cohere our shared vision and leverage our collective resources to create the most powerful iteration of the PGA," says Karundi Williams, Executive Director of re:power and re:power Fund.
Welcome Heidi! We're so excited you're here!
About Heidi
Heidi Gerbracht is a policy and local government expert and strategist with nearly two decades experience working on equity and justice using an intersectional approach. Her career has involved the full spectrum of democracy, from recruitment to training to elections to policy and programs.
She founded and directed the nonprofit consultancy Equity Agenda, which works with city governments and mission-aligned nonprofits across the country using an intersectional approach to assess gender equity in their communities and to develop and implement policy and programs to achieve equity for all. Equity Agenda partnered with Mayors Innovation Project in January 2020 to launch the Women Mayors Network, which provides resources and support to nearly 200 diverse women mayors from cities of every size across the country. Previously, she developed, launched, and managed a successful national environmental health program called Bright Cities and was a public servant at the City of Austin in various capacities for nearly a decade where she spearheaded successful passage of several progressive policies that were the first of their kind nationally.
She is a past Board Chair of Annie's List, an organization that recruits, trains, and elects progressive women who support abortion rights at the state and local level in Texas. Her leadership as Board Chair resulted in the organization's Board of Directors surpassing fifty percent representation for women of color for the first time in the organization's history, better reflecting the Texas population. Annie's List also hired its first Black woman Executive Director during her Board Chair tenure, and their partnership created the space for Annie's List to be the powerful multiracial coalition that it now is. Heidi is also the Vice Chair of the Board of Directors of URGE: Unite for Reproductive and Gender Equity, a state-driven national organization that builds power and sustains a young people's movement for reproductive justice by centering the leadership of young people of color who are women, queer, trans, nonbinary, and people of low-income.
Heidi has trained candidates for local office as well as current local officeholders, and regularly serves as a campaign consultant for city-level candidates who are part of the New American Majority: women, people of color, young people, and LGBT candidates in particular.
Heidi holds a Masters in Public Affairs from the LBJ School of Public Affairs and a B.A. in International Relations from American University's School of International Service. She lives in Austin Texas.