We're thrilled to announce our newest staff member, Sagal Handulle! Sagal joined re:power in September 2023 as our first ever Alumni Community Manager. She will be working on the Strategy & Engagement Team to deepen our relationship with re:power alumni and help build a tighter network of incredible BIPOC women, trans & gender expansive people of color leaders.
Sagal Handulle
Alumni Community Manager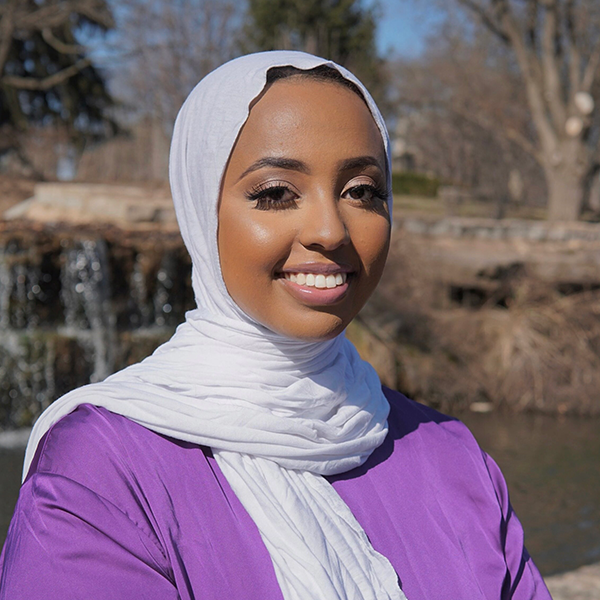 Raised in central Ohio, Sagal Handulle graduated from The Ohio State University with a B.A. in Political Science. She got her start in politics as a Progressive Pipeline fellow with the PA Working Families Party and was shortly promoted to digital organizer. In her role, she developed digital strategies for campaigns and candidates—and found comfort in an organizing space that valued the need for a diverse point of view. Inspired by her own experience, she returned to Progressive Pipeline as the Fellowship Director, managing the flagship fellowship program and placing 400+ fellows with over 80 different employer partners.
Sagal completed re:power's WOC leadership track this summer and felt a sense of safety, community, and kinship for the first time in her professional life. She joins the re:power team, ready to build on the momentum and deliver programming that taps into the unique experiences, challenges, and concerns faced by our alumni community. When she's not working, you'll find her at the gym, baking late at night, or writing short stories.