From May to August, we partnered with the Boston Mayor's Office for Immigrant Advancement (MOIA) to train 15 immigrant residents of the city in grassroots organizing, as part of their "Immigrants Lead Boston" (ILB) program. The ILB has run for the past 4 years as a civic education project, helping immigrant residents of Boston navigate local government, but was reimagined this year into a unique collaboration with re:power.
Working closely with the Executive Director of MOIA, Monique Tú Nguyen, the Movement Building team rebuilt the program from scratch to focus on community organizing skills—helping the cohort learn how to share stories, build relationships, build teams and strategy, and take action alongside their communities.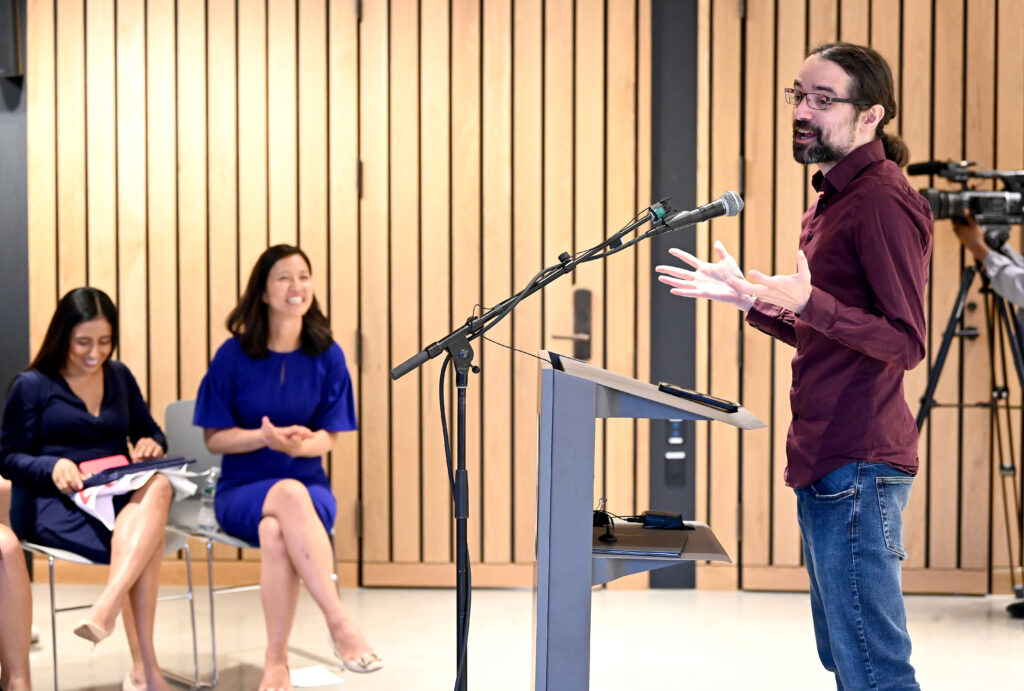 The program was a success and concluded with a beautiful in-person graduation ceremony at Boston City Hall, where participants were granted certificates by Mayor Michelle Wu. Our team is also in early conversations about potential new avenues for continuing the partnership, including training graduates on how to lead sessions in their native languages, expanding the program, and more!